I've just returned home from PASS Summit 2019 and am taking a little bit of time to reflect on all I learned and to celebrate all of the great friends and colleagues that I connected with. Of course, my personal highlight was the SQL Train, on which me and 63 other SQL Server nerds traveled from Portland, OR to Seattle, WA. This is an annual event for those traveling from SQL Saturday Oregon to Summit, and this was the fourth year in which I organized it.
Adrian Mee [B|T] was kind enough enough to share a couple of photos that he took of the event. Here we are boarding the two exclusive-occupancy train cars: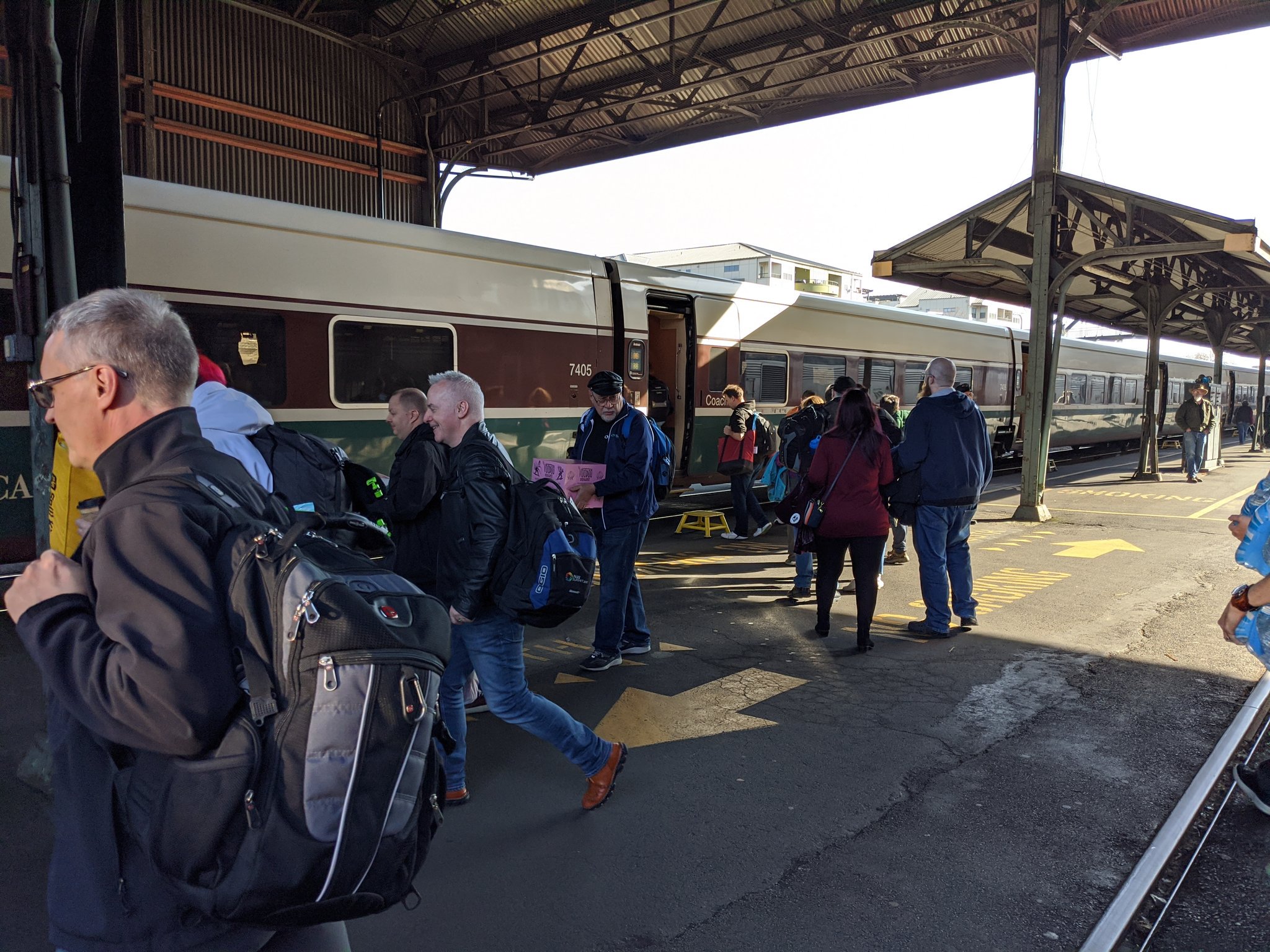 And here is a shot of how things looked once we were aboard: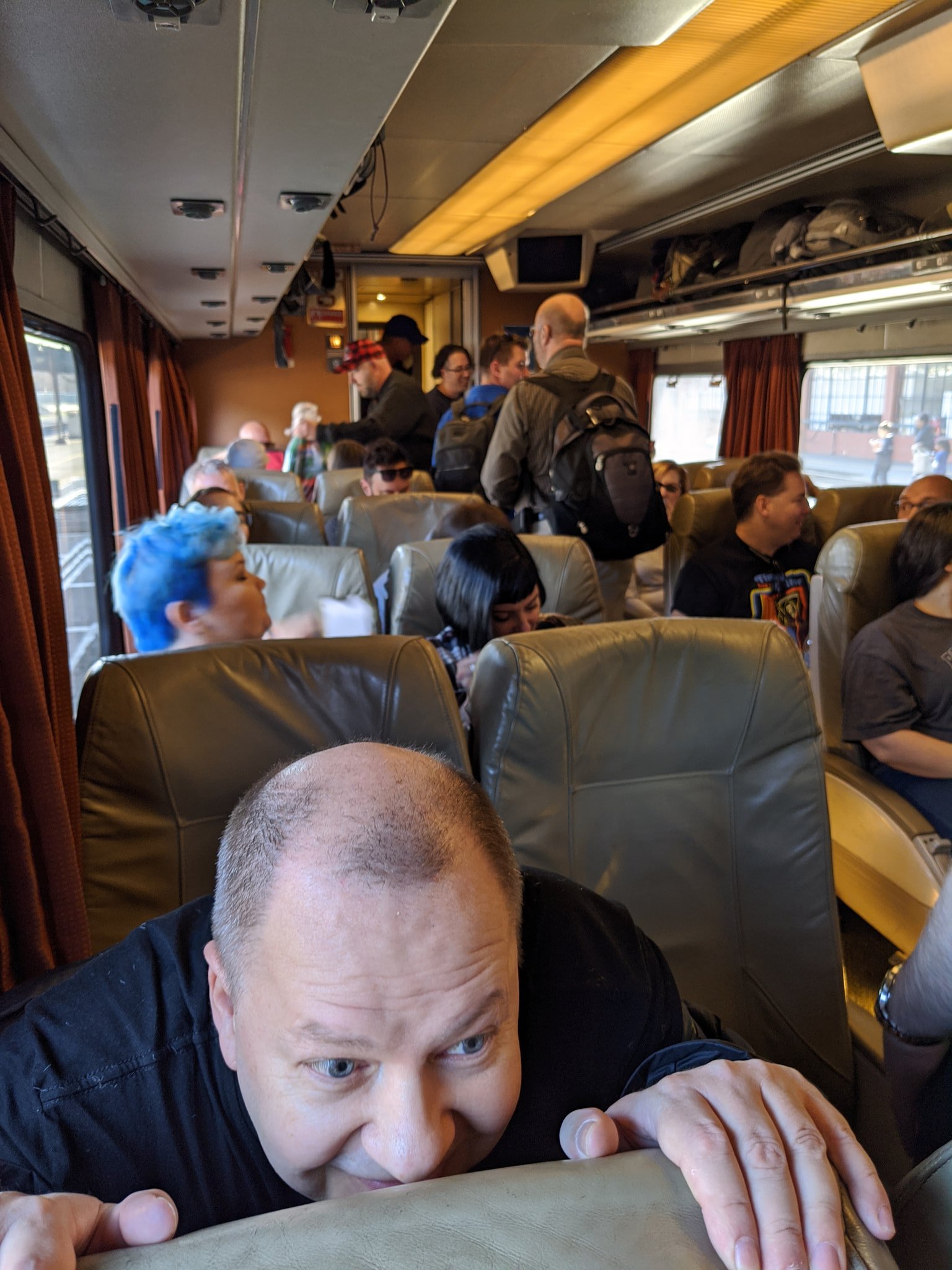 No, I have no idea what had Neil Hambly [B|T] so freaked out either!
A pleasant surprise for this year was that even after all of the traditional SQL Train doughnuts, beer, and wine had been purchased, there was still money left over. Because of this I was very glad to be able to donate this surplus to Andy Mallon's [B|T] #SQLFamily fundraiser for The Trevor Project on behalf of all those who rode this year's SQL Train!
In the interest of full transparency I have included a screenshot of the financial details below: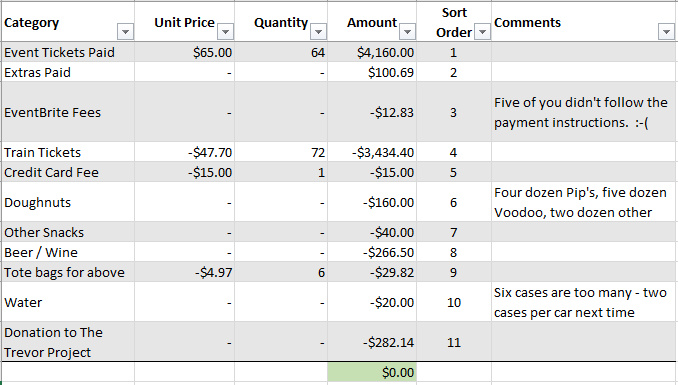 Sadly, this will be the last SQL Train for at least two years. Next year's PASS Summit will be held in Houston, TX, and it doesn't look good for train routes from a nearby SQL Saturday. I'm sure that we'l figure out an appropriately fun replacement though!