One of my highlights of PASS Summit season was the SQL Train, which ferried me and 35 fellow SQL Server nerds from Portland, OR to Seattle, WA.  This is an annual event for those traveling from SQL Saturday Oregon to PASS Summit, and this was the second year for which I was one of the organizers.
In 2015, the train had 20 loud and unruly SQL passengers, much to the chagrin and annoyance of the other 16 people stuck with us in the car!  Last year Mickey Stuewe [B|T] and I decided to organize the event more formally to see if we could get 36 people on board – enough to fill our own, dedicated train car – and it was a great success.
This year, Mickey stepped back from the organizing duties, leaving it all up to me!  Things ran very smoothly this time around.  Almost all of the passengers paid up on time, and everyone showed up at the correct train station right when they were supposed to do.  The only minor wrinkle was that a few folks had to drop out in the week before the trip, but we were able to fill their seats quickly with people from the wait list.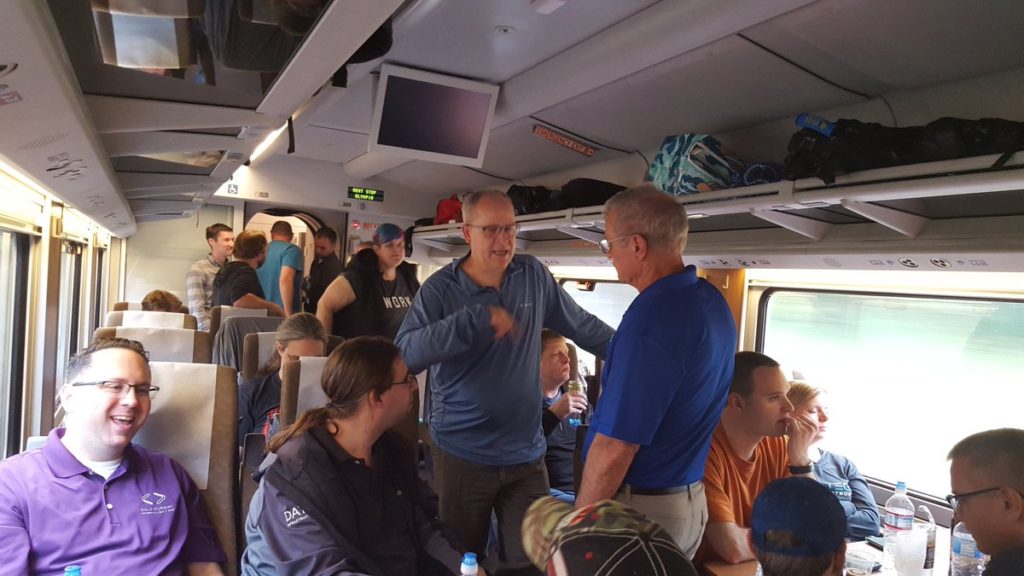 This year the train had SQL passengers from all over the globe: Australia, Canada, Iceland, the Netherlands, New Zealand, Norway, Portugal, South Africa, and from at least ten states within the U.S!
Of course when this many data professionals get together, especially after a full day of learning and presenting at SQL Saturday Oregon, we sometimes have to let off a little steam.  In fact, I'm not sure I've ever seen Peter Kral [T] quite as happy as when he produced this bottle of Irish cream: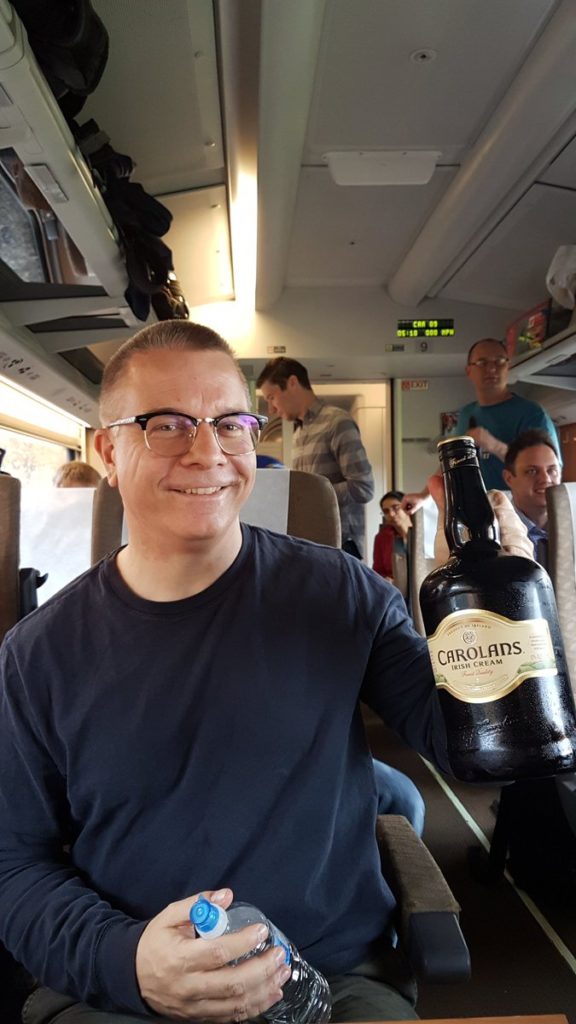 We also did something a little different this year and charged a slight premium to the cost of the ticket, which enabled us to purchase some snacks and beverages for the car.  Many thanks to Bob, Dan, Heidi, Jared, Peter, and Rob for their help in acquiring these items and carrying them on to the train!  Here's how that money was spent: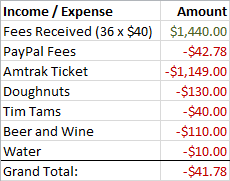 I'm already looking forward to next year's SQL Train, which will be on November 4th, 2018.  With any luck we will get enough interest to fill two full train cars this time!